Sora for Super Smash Bros. Ultimate
0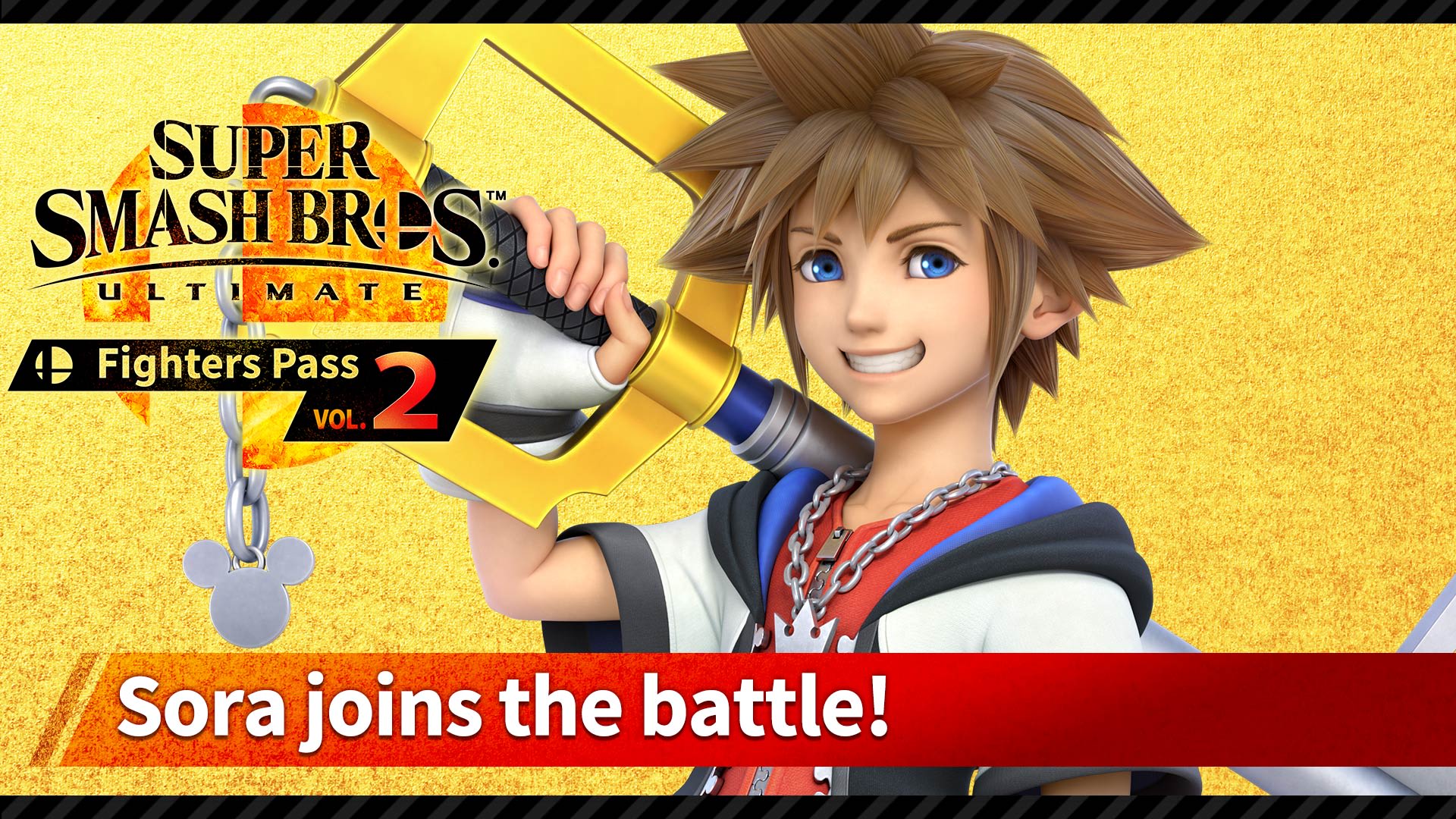 Sora joins the battle with Challenger Pack 11, now available for Super Smash Bros. Ultimate
Challenger Pack 11* is out now, adding Sora to the Super Smash Bros.™ Ultimate roster of fighters.
If you're interested in adding him to your lineup, there are a couple options:
Super Smash Bros. Ultimate Fighters Pass Vol. 2* gives you access to all six Challenger Packs. Each pack includes a fighter, stage, and additional music tracks. As a part of Fighters Pass Vol. 2, Min-Min, Steve & Alex from Minecraft, Sephiroth, Pyra/Mythra, and Kazuya have already been released!
If you just want Challenger Pack 11, it's also available for individual purchase.
To purchase the game or DLC*, visit https://www.nintendo.com/games/detail/super-smash-bros-ultimate-switch/.
About Super Smash Bros. Ultimate
Legendary game worlds and fighters collide in the ultimate showdown. Battle it out locally** or online*** with more characters, stages, music, and modes than past games in the series. Whether you're a longtime fan or curious to experience a fast-paced action game with iconic characters, the game has a lot of content to explore!
---
---